Secretariat
Yoshida-honmachi, Sakyo-ku, Kyoto, 606-8501 JAPAN
Institute of Economic Research, Kyoto University
TEL:+81-75-753-7150
FAX:+81-75-753-7157
E-Mail:ise[at]sfi-npo.net
■ Message from President  ■
President: Kazuo Nishimura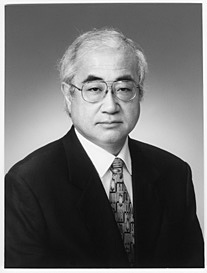 International Society for Education is established to improve quality of education, serving as a forum of academic research and exchange 1) to help children acquire global competitiveness in academic achievements, 2) to encourage them to enjoy self-learning, 3) to develop effective teaching methods, materials, curriculum, and criteria of rating their academic proficiency, and 4) to evaluate propriety of ongoing government education policies. Also this organization extends its support in the relevant faculties such as psychology and neuroscience, to keep their researches in good progress.
Our association is unique for its higher credits on field practices and fact-based research, rather than on unrealistic or abstract theories.
 We will see ISE also to be a world-class organization, and to this end, we work for growing partnership with various experts and organizations overseas. ICAM is for one, particular its scientific education program, so-called "The Emergent Universe Collaborative."Another partnership is formed with Hawaii University, and our teams now plan to set up a joint consortium, called "the consortium of the 21st Century education." A new style of education will be discussed within the consortium to enhance children's academic skills to the level of global excellence. Many other international activities likewise are planned through this consortium.
 As for external communication tools, we periodically publish an academic journal to cover ongoing researches by the members. ISE also holds an annual gathering to present their findings. These activities will be financed through annual full-membership due, donation from the supporting members, and through revenue by selling copies of the journal. We would thus like you to join us as member of IAE to support these activities for education improvement.
Supporting member's 17 Company / Group
 It can see the homepage by clicking a support member name blue below.
(In any order)
Great address of support member
| | | | | |
| --- | --- | --- | --- | --- |
| ● Foundation Japanese Kanji ability authorization society | Shimogyoku,Kyoto | | ● Yoshioka Educational Foundation | Toshimaku,Tokyo |
| ● Kuramupon Syupan | Kitaku,Osaka | | ● Notre Dame Elementary School | Sakyoku,Kyoto |
| ● IE Institute Co., Ltd. | Shinjyukuku,Tokyo | | ● Yokohama Little Genius | Nishiku,Yokohama |
| ● Freemaind Co., Ltd. | Nakagyoku,Kyoto | | ● Tomoe Soroban Co., Ltd. | Shinjyukuku,Tokyo |
| ● ECC Co., Ltd.  | Naniwaku,Osaka | | ● KYOSHIN Co., Ltd. | Shimogyoku,Kyoto |
| ● Suken Syupan Co., Ltd. | Chiyodaku,Tokyo | | ● General Institute of Career Development | Nakagyoku,Kyoto |
| ● Naoki Ban | Nagoya | | ● Tetsuya Hashimoto | Kyoto |
| ● Seishinsya Co., Ltd. | Bunkyoku,Tokyo | | ● The Society for Testing English Proficiency | Shinjyukuku,Tokyo |
| ● Eishinkan | Cyuoku,Fukuoka | | | |